Event #36: $10,000 Dealer's Choice Championship
Dias: 3
Nível 21
Jogador
Fichas
Progresso

Phil Hellmuth

2,000,000

Jake Schwartz

1,800,000

720,000

Adam Friedman

1,250,000

-400,000

Carol Fuchs

250,000

-250,000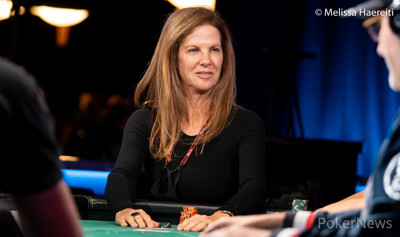 Badacey
Carol Fuchs pushed her remaining chips into the middle and drew one card in the final draw against Jake Schwartz who called and stood pat.
The final card was a great one for Fuchs as she tabled
/
for a nine-eight low and nine-seven-five-three Badugi and scooped the pot.
With that hand Fuchs now has new life as she chipped up to 500,000 chips.
Nível 21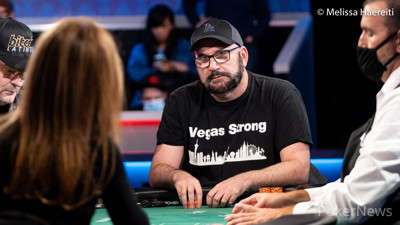 Badugi
Action folded around to the blinds, where Phil Hellmuth raised from the small and Mike Matusow called all in for his remaining short stack.
Hellmuth and Matusow both drew two and one respectively on the first two draws; however, Hellmuth stood pat on the final draw and Matusow drew one.
Phil Hellmuth:

Mike Matusow:
/
Matusow was drawing live, but peeled the
— eliminating him in fifth place.
Jogador
Fichas
Progresso

Phil Hellmuth

2,000,000

400,000

Mike Matusow

Eliminado
Nível 21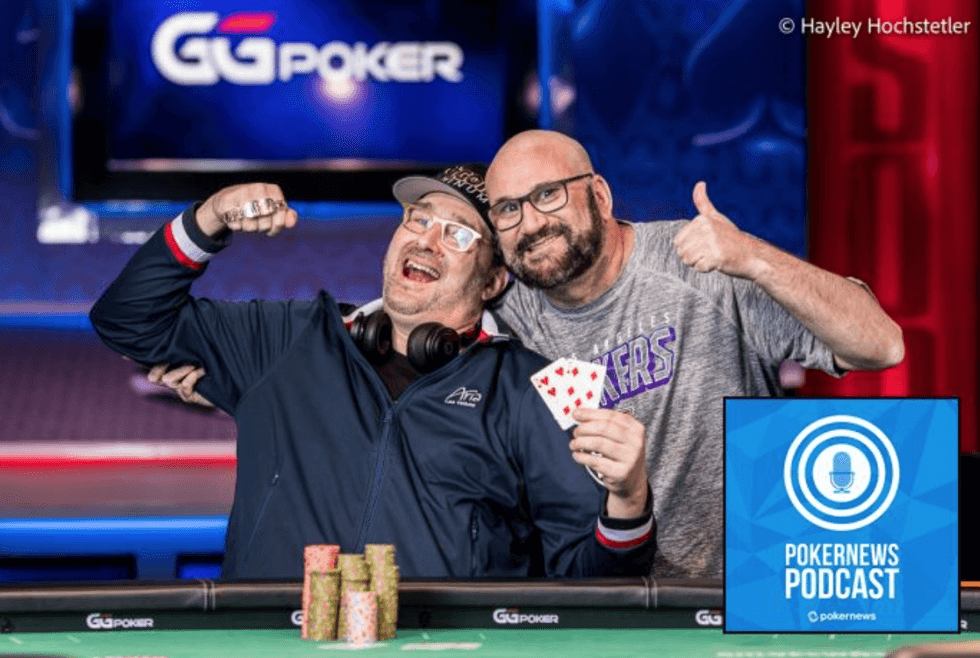 On the latest episode of the PokerNews Podcast, Jesse Fullen and Chad Holloway come to you from the 2021 World Series of Poker (WSOP)!
The biggest story was that of Phil Hellmuth finally breaking through and capturing his record-extending 16th WSOP gold bracelet. Find out what he had to say in his winner interview with the media after his victory.
Other stories include bracelet wins by Chance Kornuth, David "Bakes" Baker, and Ryan "Santasbzack2" Stoker. Plus, you can hear bracelet winner interviews from Jim Collopy, Mike Noori, Anthony Koutsos, and Karolis Sereika.
Finally, find out how PokerNews pissed off Mike Matusow in regards to the Poker Hall of Fame nominations, which leads to Jesse and Chad sharing their thoughts on "The Mouth" as well as the other 10 finalists. Who stands the best chance of being inducted? Find out here.
Nível 21
2-7 Triple Draw
Adam Friedman raised on the button and was called by Mike Matusow in the big blind.
Matusow proceeded to check and call down bets from Friedman after every draw until the final betting round. Friedman drew three on the first, one on the second, and stood pat on the final. Matusow drew two, two, and one respectively.
Matusow showed an
and folded facing a final bet from Friedman.
Jogador
Fichas
Progresso

Adam Friedman

1,650,000

175,000

Mike Matusow

200,000

-200,000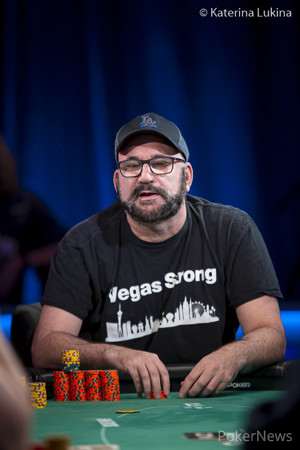 2-7 Triple Draw
The action was picked up with Mike Matusow who had fired out a bet after the second draw, and his opponent Jake Schwartz folded. Next, Matusow flipped his cards face-up showing the
as he mucked with a smile.
With that pot, Matusow has renewed life with 400,000 chips.
Nível: 21
Limit Flop / Draw: 20,000/40,000
Stud Games: 10,000 ante, 10,000 bring-in, 40,000 completion
No-Limit & Pot-Limit: 20,000/30,000 ante, 10,000/20,000 blinds
The remaining five players have been sent on a 15-minute break.
Jogador
Fichas
Progresso

Jake Schwartz

1,720,000

Adam Friedman

1,475,000

Phil Hellmuth

800,000

800,000

Mike Matusow

415,000

415,000

Carol Fuchs

280,000

280,000
Nível 20
Stud Eight or Better
Jake Schwartz:
/
/

Adam Friedman:
/
/
Jake Schwartz completed and was called by Adam Friedman. Schwartz bet on every street and was called until seventh, wherein both players checked.
Schwartz tabled
and Friedman mucked — awarding the pot to Schwartz.
Jogador
Fichas
Progresso

Jake Schwartz

1,720,000

165,000

Adam Friedman

1,475,000

155,000