Event #5: THE COLOSSUS - €550 No-Limit Hold'em
Dias: 1j
Event #5: THE COLOSSUS - €550 No-Limit Hold'em
Dia 1j Terminado

Nível 15 : 1,500-3,000, 500 ante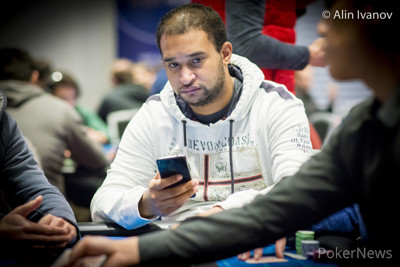 After five days and ten starting flights, Day 1 of Event #5: THE COLOSSUS is finally in the books. A field of 4,115 hopefuls has been whittled down to just 258 in the process, with over half that number showing up today for the final two flights, creating two flights of over 1,000 runners. It was Germany's Sascha Ranzinger who bagged the overnight chip lead on Day 1j with 517,500, leading a field of 74 survivors and placing him in second place in the overall standings. Nebojsa Ankucic, who topped Day 1i with 525,500, will start Day 2 as the chipleader of THE COLOSSUS.
At 6 p.m. today, every space of the poker room in King's Casino in Rozvadov was filled to give as many players as possible a seat. Due to the massive success of this event, the casino was operating at maximum capacity, which left a substantial number of players on the rail at the start. With players going down at a rapid pace, every alternate was able to get a seat within the first six levels of play, and the €2,000,000 guarantee was met shortly after.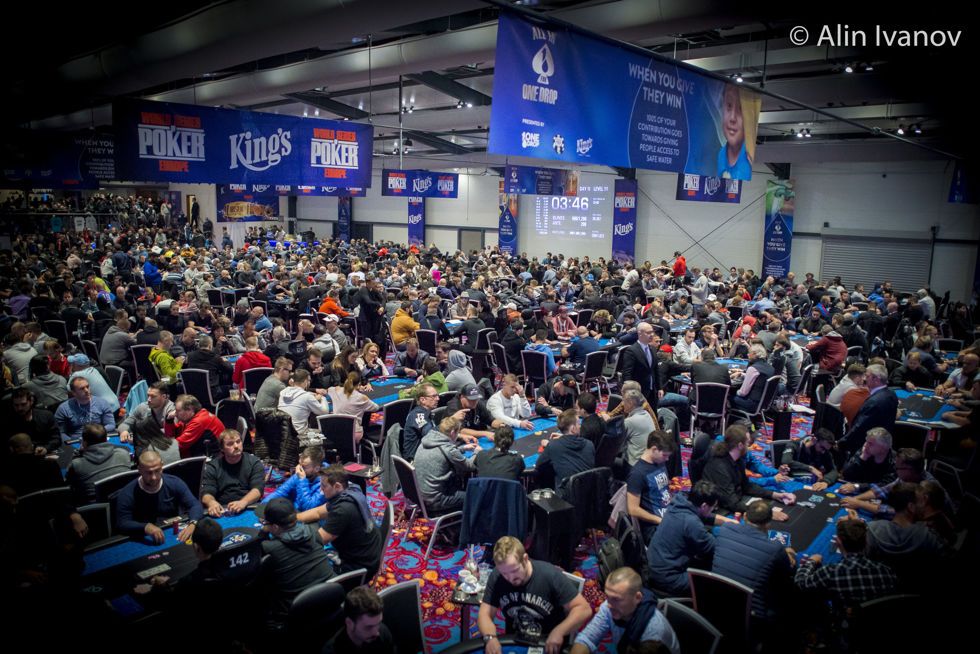 Behind Ranzinger, Lukasz Grossmann found himself bagging a top stack with 451,500. A lot of players fell by the wayside on the final day and didn't make it through to Day 2. Georgios Zisimopoulos, Vojtech Ruzicka, Yehuda Cohen, Roberto Romanello and William Kassouf all came up short, with some of them firing off multiple bullets. Marc MacDonnell tried his luck several times as well today, buying in for no less than nine times over the course of the past days. It didn't work out for the Irish professional, who ended every one of his nine attempts at the rail.
One of the players that nearly made it to Day 2 was Ismael Bojang. Bojang opted to bring a tried-and-tested online strategy to the live felt: multi-tabling. The German ran back and forth between THE COLOSSUS and Event #7: €1,650 Pot Limit Omaha Hi-Lo throughout the day. After advancing in the PLO-8 tourney, Bojang fell during the last hand of the night in THE COLOSSUS and saved himself a tough decision which event to focus on tomorrow.
All 74 remaining players will be lumped together with the 184 survivors from the nine earlier flights and return at 3 p.m. local time to contest for the coveted World Series of Poker bracelet. Each player has already secured an in the money finish; the total prize pool and payouts will be announced tomorrow before the start of Day 2. Blinds will resume in the level 2,500/5,000 with a running ante of 500, as the first flight stopped play at that level.
Keep following PokerNews throughout the week to see who will capture WSOP glory in one of the biggest events ever held on European soil.

Nível 15 : 1,500-3,000, 500 ante
Jogador
Fichas
Progresso

Sascha Ranzinger

517,500

Lukasz Grossmann

451,500

Marco Magistro

428,000

28,000

Hannes Neurauter

330,000

Tibor Uveges

330,000

Tsani Minchev

320,000

Jakob Miegel

306,000

Jiri Horacek

295,500

Andrei Boghean

250,000

250,000

Kevin Holtz

249,000

Pascal Pflock

245,500

Jonathan Khalifa

241,000

Csaba Kuremszki

232,000

Dimitrios Gkatzas

218,000

Günter Fortkord

216,000

Karel Novotny

205,000

55,000

Sebastian Hennig

202,000

Renzo Avancini

200,600

Philipp Lutkemeier

193,500

Tibor Borzak

191,500

Marcel Brunner

186,000

-29,000

Luis Dias Barros

186,000

Attila Szadai

184,500

David Geber

183,500

Remco Verbakel

181,500

Nível 15 : 1,500-3,000, 500 ante
Day 1j is in the books, with Sascha Ranzinger ending the day as the overall chipleader with 517,500. A recap and all chip counts will follow.

Nível 15 : 1,500-3,000, 500 ante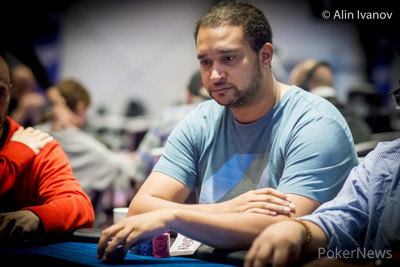 Ismael Bojang has been eliminated from play in the last hand of the night. Bojang was up with
against
and failed to catch up. After advancing in Event #7: €1,650 Pot Limit Omaha Hi-Lo earlier today, the German nearly missed out on multitabling glory.
With the elimination, Bojang saved himself from having to choose which tournament to focus on tomorrow.

Nível 15 : 1,500-3,000, 500 ante
The clock has been paused by the tournament director and the field will play three more hands together.
Nível: 18
Blinds: 3,000/6,000
Ante: 1,000

Nível 15 : 1,500-3,000, 500 ante
Marco Magistro is currently sitting behind a massive pile of 400,000 after taking several big pots in quick succession. Magistro appears to be the chipleader as we head into the final level of the night.
Overall chipleader of THE COLOSSUS up until this point is Nebojsa Ankucic, who bagged 525,500 in the earlier flight today.

Nível 15 : 1,500-3,000, 500 ante
The field of the final flight has been whittled down to the last 100 players. Forty minutes remain until chips are bagged and tagged for the night.

Nível 15 : 1,500-3,000, 500 ante
Bence Szaszko raised to 11,000 from under the gun and Marco Magistro called one seat over. Jonathan Dartevelle shoved 41,500 from middle position, Szaszko shoved as well and Magistro snap-mucked.
Bence Szaszko:

Jonathan Dartevelle:
The board ran out
, giving Szazsko the winner with a set of sixes.