Nível 22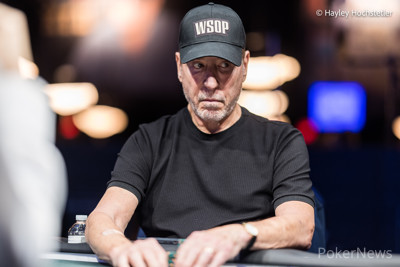 Three-handed play has gone on for over five hours, but unless Wil Wilkinson can make another comeback, the tournament could be heads-up soon.
Wilkinson raised from the small blind into Danny Wong's big blind. Wong called and drew two after Wilkinson drew one.
Wilkinson led out with a bet, but got raised by Wong. Wilkinson snap-called, then drew one card again.
Wong patted his hand, and now Wilkinson checked to him, then called a bet from Wong.
Wilkinson needed to draw one again, while Wong remained pat.
Wilkinson again checked and faced another bet from Wong. Wilkinson gave it some thought, cut out his remaining chips, and then folded to preserve his final four big bets.