Event #55: $400 Colossus
Dias: 3
Event #55: $400 Colossus
Dia 3 Começado

| ROOM | TABLE | SEAT | PLAYER | Country | CHIP COUNT |
| --- | --- | --- | --- | --- | --- |
| Amazon | 423 | 1 | Priscilla Lake | United States | 4,075,000 |
| Amazon | 423 | 2 | Anatolii Zyrin | Russia | 9,675,000 |
| Amazon | 423 | 3 | Carlos Chang | Taiwan | 1,775,000 |
| Amazon | 423 | 4 | Timothy Miles | United States | 8,850,000 |
| Amazon | 423 | 5 | David Stenseth | United States | 2,175,000 |
| Amazon | 423 | 6 | Gabriel Morales | United States | 8,000,000 |
| Amazon | 423 | 7 | Matthew O'meara | United States | 12,400,000 |
| Amazon | 423 | 8 | Penh Lo | United States | 12,175,000 |
| Amazon | 423 | 9 | John Trinh | United States | 18,850,000 |
| | | | | | |
| Amazon | 424 | 1 | Michael Morris | United States | 5,700,000 |
| Amazon | 424 | 2 | Yonatan Basin | Israel | 12,000,000 |
| Amazon | 424 | 3 | Brett Apter | United States | 3,000,000 |
| Amazon | 424 | 4 | Huy Nguyen | United States | 6,425,000 |
| Amazon | 424 | 5 | Martin Gavasci | Spain | 3,575,000 |
| Amazon | 424 | 6 | Phuoc Nguyen | United States | 6,450,000 |
| Amazon | 424 | 8 | Lucas Kulbe | United States | 11,925,000 |
| Amazon | 424 | 9 | Giancarlo Santolin | Canada | 2,750,000 |
| | | | | | |
| Amazon | 431 | 1 | Brandon Cashwell | United States | 7,375,000 |
| Amazon | 431 | 3 | Chen Peiheng | United States | 6,425,000 |
| Amazon | 431 | 4 | Michael Lee | United States | 16,900,000 |
| Amazon | 431 | 5 | Frank Flowers | United States | 2,775,000 |
| Amazon | 431 | 6 | William Gian | United States | 5,325,000 |
| Amazon | 431 | 7 | Milad Hajihabib | United States | 6,025,000 |
| Amazon | 431 | 8 | David Ripley | United States | 2,000,000 |
| Amazon | 431 | 9 | Timothy Guilford | United States | 6,225,000 |
| | | | | | |
| Amazon | 432 | 2 | Arie Kliper | Israel | 11,150,000 |
| Amazon | 432 | 3 | Alexander Malod | France | 11,900,000 |
| Amazon | 432 | 4 | Harrison Ashdown | United States | 5,700,000 |
| Amazon | 432 | 5 | Kevin Rand | United States | 9,350,000 |
| Amazon | 432 | 6 | Bobby Sanoubane | United States | 3,250,000 |
| Amazon | 432 | 7 | Abhishek Goindi | India | 6,300,000 |
| Amazon | 432 | 8 | Vladas Tamasauskas | Lithuania | 6,025,000 |
| Amazon | 432 | 9 | Dwayne Hillock | Canada | 5,525,000 |
| | | | | | |
| Amazon | 433 | 1 | Hoan Nguyen | United States | 205,000 |
| Amazon | 433 | 2 | Inkyu Choi | South Korea | 5,025,000 |
| Amazon | 433 | 4 | Jacob Thibodeau | United States | 10,700,500 |
| Amazon | 433 | 5 | Barbara Enright | United States | 1,900,000 |
| Amazon | 433 | 6 | Rachel Giacopuzzi | United States | 3,950,000 |
| Amazon | 433 | 7 | Avi Cohen | Israel | 12,675,000 |
| Amazon | 433 | 8 | Robert Mather | United States | 4,100,050 |
| Amazon | 433 | 9 | [Removed:321] Berenjinataj | United States | 8,650,000 |
| | | | | | |
| Amazon | 440 | 1 | Elad Kubi | Israel | 18,675,000 |
| Amazon | 440 | 2 | Robert Mercer | United States | 11,425,000 |
| Amazon | 440 | 3 | Timothy Vance | United States | 8,625,000 |
| Amazon | 440 | 4 | Jerry Zehr | United States | 4,700,000 |
| Amazon | 440 | 5 | Jeffrey Stellwagon | United States | 7,600,000 |
| Amazon | 440 | 7 | Rafael Fernandes | United States | 23,300,000 |
| Amazon | 440 | 8 | Ryan Johal | Canada | 3,150,000 |
| Amazon | 440 | 9 | Eric Kim | United States | 5,975,000 |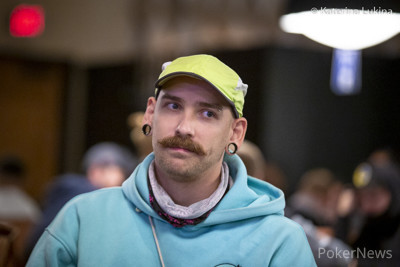 After 9,399 entries over two starting days, 49 players return to the felt for the final day of Event #55: $400 Colossus, live here at The Rio Hotel and Casino.
Today's action will play down to a winner with each remaining participant already securing a payday of at least $6,120, One lucky winner will take home a brand new coveted WSOP gold bracelet alongside the $314,705 first-place cash.
The penultimate day saw Rafael Fernandes (23,300,000) take the chip lead at the end of the night, he is the only player over the 20 million-chip mark. Fernandes is followed by John Trinh with 18,850,000 and Elad Kubi with 18,675,000 going into the final day.
Also still in the tournament, and seeking to add another WSOP gold bracelet to their collection, are Anatolii Zyrin (9,675,000), Vincas Tamasauskas (6,025,000), Brett Apter (3,000,000) and Carlos Chang (1,775,000). Other notables with above-average stacks include Timothy Miles (8,850,000),Inkyu Choi (5,025,000), Avi Cohen (12,675,000) and Barbara Enright (1,900,000).
When the final day gets under way today at 10 a.m. local time, blinds will restart at Level 33, with blinds at 200,000/400,000 and a 400,000 ante. There will be a 15-minute break every three levels.
Please join us on PokerNews for live updates here at The Rio Hotel and Casino in the Amazon Room!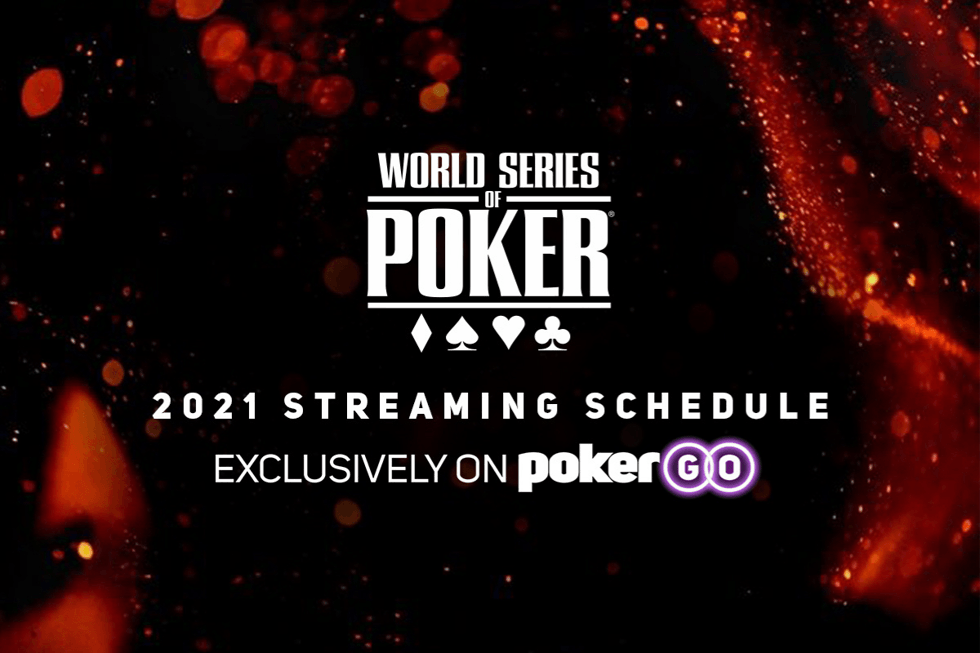 The 2021 World Series of Poker is in full swing, and PokerGO is live streaming many of the events.
PokerGO has partnered with CBS Sports Network to provide WSOP coverage with the likes of Lon McEachern, Norman Chad, and Jamie Kerstetter returning to the WSOP broadcast booth this year, along with PokerNews Podcast co-host Jeff Platt from time to time.
CBS Sports Network will televise 16 pre-produced and edited episodes of the 2021 World Series of Poker Main Event, after striking a multi-year deal earlier this year. This deal sees coverage of the WSOP Main Event return to its original broadcast partner after featuring on CBS Sports Spectacular in the mid-1970s.
All 16 episodes will be televised following the conclusion of the tournament.
PokerGO will provide live streaming duties of the World Championship event starting on Day 1A (November 4) until the end on November 17, except Day 1B (November 5).
Away from the Main Event, there will be additional coverage of more than two dozen tournaments thru November 23, 2021. They include the $50,000 Poker Players Championship and the $250,000 Super High Roller.
Here's a look at the remaining PokerGO live-stream schedule:
*Dates, times, and specific events of this schedule are subject to change.
Remember, poker fans can catch live updates from every single bracelet event from start to finish right here on PokerNews. Make sure to bookmark the 2021 World Series of Poker Hub, with all the reporting, news, interviews, and more from Las Vegas.
If you're not currently subscribed to PokerGO, you can get a monthly subscription for $14.99, a three-month plan for $29.99, and an annual subscription for $99.99. You can also save $10 off an annual subscription by using promo code "PokerNews" at checkout. Click here to subscribe.
Nível: 33
Blinds: 200,000/400,000
Ante: 400,000
Nível 33 : 200,000/400,000, 400,000 ante
Yonatan Basin was in the hijack and announced all in with only shorter stacks behind him. Phuoc Nguyen was in the big blind and instantly called off his stack of 6,050,000.
Phuoc Nguyen:

Yonatan Basin:
The flop came
and Nguyen held his dominating advantage. The
on the turn and the
on the river gave the at risk Nguyen a full double up.

Nível 33 : 200,000/400,000, 400,000 ante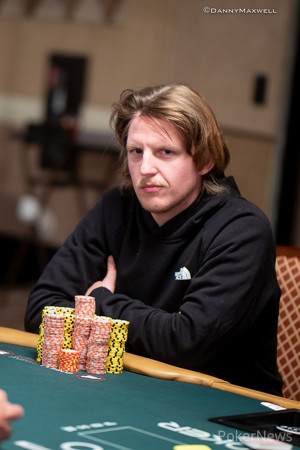 In a blind versus blind limped pot, the flop showed
when Abhishek Goindi bet 400,000 and Vladas Tamasauskas made the call.
The turn brought the
, Tamasauskas called another bet from Goindi for 975,000.
On the
river, Goindi announced all in for 3,750,000 and Tamasauskas quickly called with a stack that just covered their opponent. Goindi revealed
for two pair but Tamasauskas showed
for a better two pair. Goindi made his way to the payout desk.
Jogador
Fichas
Progresso

Vincas Tamasauskas

10,500,000

4,475,000

Abhishek Goindi

Eliminado

Nível 33 : 200,000/400,000, 400,000 ante
Nível 33 : 200,000/400,000, 400,000 ante
The action folded around to John Trinh in the small blind who made it 900,000. Priscilla Lake called from the big blind and the flop came
. Trinh checked to Lake who shoved all in for 2,775,000 and Trinh instantly called.
Priscilla Lake:

John Trinh:
Lake flopped a pair of sevens but Trinh had two pair already. However, the
on the turn gave Lake trip sevens and the
on the river secured her double up.

Nível 33 : 200,000/400,000, 400,000 ante
Big stack Rafael Fernandes open-shoved under the gun and was called by Jerry Zehr on the button for around 4,600,000 as did Ryan Johal with only 2,150,000 chips left.
Ryan Johal:

Jerry Zehr:

Rafael Ferndandes:
Zehr had the best starting hand but the board fell
, giving a pair of aces to Johal for the triple up, while Zehr took down the side pot.
Jogador
Fichas
Progresso

Rafael Fernandes

6,800,000

-16,500,000

Ryan Johal

6,500,000

3,350,000

Jerry Zehr

6,100,000

1,400,000