Mikita Badziakouski Wins the Triton Super High Roller Series Main Event in Montenegro (HKD19,618,400/$2,499,090)
Nível 23 : 75,000-150,000, 25,000 ante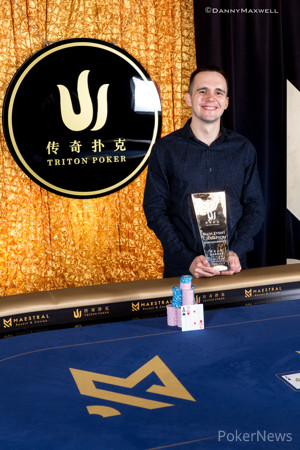 The highlight of the 2018 Triton Super High Roller Series Montenegro festival at the Maestral Resort & Casino has determined a champion in it's HKD1,000,000 ($132,000) Main Event. Ultimately it was Mikita Badziakouski who came out on top of the 63-entry strong field to claim the lion's share of the HKD59,270,400 (~$7,550,129) prize pool after defeating Frenchman Rui Cao in heads-up.
Badziakouski started the day third in chips and soared to the top of the counts with five players remaining before holding onto the lead until a winner was crowned. The score of around $2.5 million vaults the Belorussian to more than $9 million in cashes on the live poker circuit and it is the fourth outright win and first major title away from the virtual realm.
When asked whether or not his secret to the victory was taking part in the record-breaking high stakes cash game until six in the morning the previous night after reaching the final table, Badziakouski replied with "No, it's just the way it worked today, I got lucky," in the winner interview after all was wrapped up.
The online handle of the High Roller regular is "fish2013" and that has become somewhat of a running joke at the poker tables, even despite his victory that bumped Badziakouski's earnings on the live circuit to more than $9 million. "Actually, there will always be jokes about that," he added with a smile and confirmed to soon jump into the final event of the festival, the HKD1,000,000 Short Deck Ante Only.
Peter Jetten claimed the final spot on the podium while tart-of-the-day chip leader Steffen Sontheimer had to settle for 5th place. Steve O'Dwyer was ousted in 7th place and defending champion Manig Loeser exited in 8th place.
"I would have loved to win again, it was a fun day still and happy to have made the final table anyways. I absolutely enjoyed myself, nice location." One year ago, Loeser defended Triton founder Richard Yong in heads-up to lift the trophy here in Montenegro, but it wasn't meant to be back-to-back victories for the High Roller regular.
"I always like the Triton series and I am pretty happy with how I played ... wasn't too lucky in the second last hand, but besides that ran pretty well so it is all good."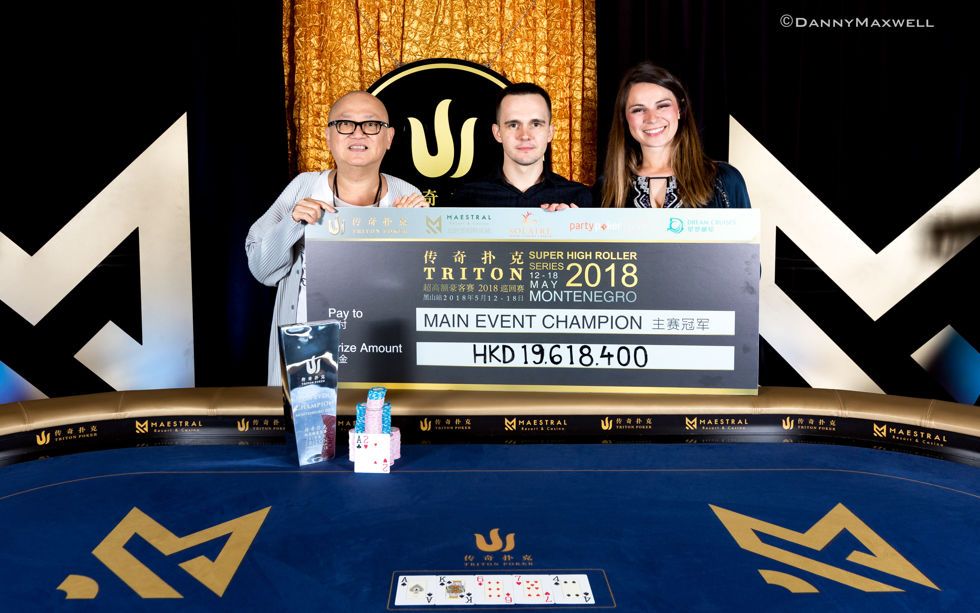 Final Result HKD1,000,000 Main Event
| Place | Winner | Country | Prize (in HKD) | Prize in (USD) | |
| --- | --- | --- | --- | --- | --- |
| 1 | Mikita Badtiakouski | Belarus | 19,618,400 | 2,499,090 | |
| 2 | Rui Cao | France | 13,217,000 | 1,683,648 | |
| 3 | Peter Jetten | Canada | 8,002,000 | 1,019,335 | |
| 4 | Wai Leong Chan | Malaysia | 5,512,000 | 702,146 | |
| 5 | Steffen Sontheimer | Germany | 3,793,000 | 483,171 | |
| 6 | Ivan Leow | Malaysia | 2,845,000 | 362,410 | |
| 7 | Steve O'Dwyer | Ireland | 2,312,000 | 294,514 | |
| 8 | Manig Loeser | Germany | 2,015,000 | 256,681 | |
| 9 | Dietrich Fast | Germany | 1,956,000 | 249,165 | |
Action of the Final Day
After a roller coaster bubble period the night before, Dietrich Fast returned with a mere nine big blinds and it was no surprise that the German bowed out first. Fast three-bet shoved with king-queen and, after a small reraise by Rui Cao with ace-queen, headed into the showdown against the isolation shove of Manig Loeser with pocket kings. An ace-high board changd nothing and Fast headed to the payout desk.
Despite chipping up early. Manig Loeser was the next to run out of chips. First Steve O'Dwyer doubled through the defending champion when his nine-high flush draw got there to crack the top pair of Loeser. Soon after, the German lost a flip with ace-king suited failed to get there against the pocket sevens of Mikita Badziakouski.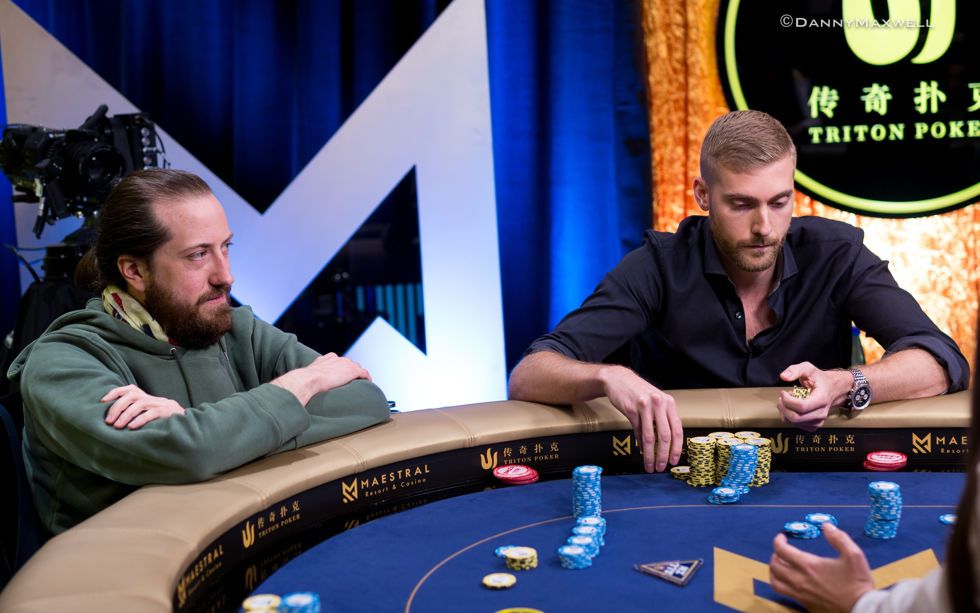 And the next big name of the international poker circuit would follow suit in Steve O'Dwyer. The American poker pro with Irish roots doubled once more before losing all but half a big blind with ace-six versus ace-queen. Rui Cao finished the job he had started in the very next hand. O'Dwyer was forced all in with pocket jacks and Cao's ace-flop got there on the flop.
Ivan Leow's run came to an end in 6th place when his dominated ace-deuce was no good versus ace-ten and Steffen Sontheimer soon after followed him to the rail. Having lost the top spot to Mikita Badziakouski, the German four-bet shoved with ace-queen suited and three-bettor Badziakouski called with pocket jacks and held up to cement his top spot further.
Badziakouski was also responsible for the next casualty after winning a flip with ace-king suited versus pocket sixes, Wai Leong Chan was already drawing dead on the turn and a meaningless six on the river was somewhat of a needle.
That left the remaining trip with Badziakouski in a commanding lead, while the two short stacks Peter Jetten and Rui Cao were fighting for the pay jump. Eventually, it was Jetten that had to settle for third place.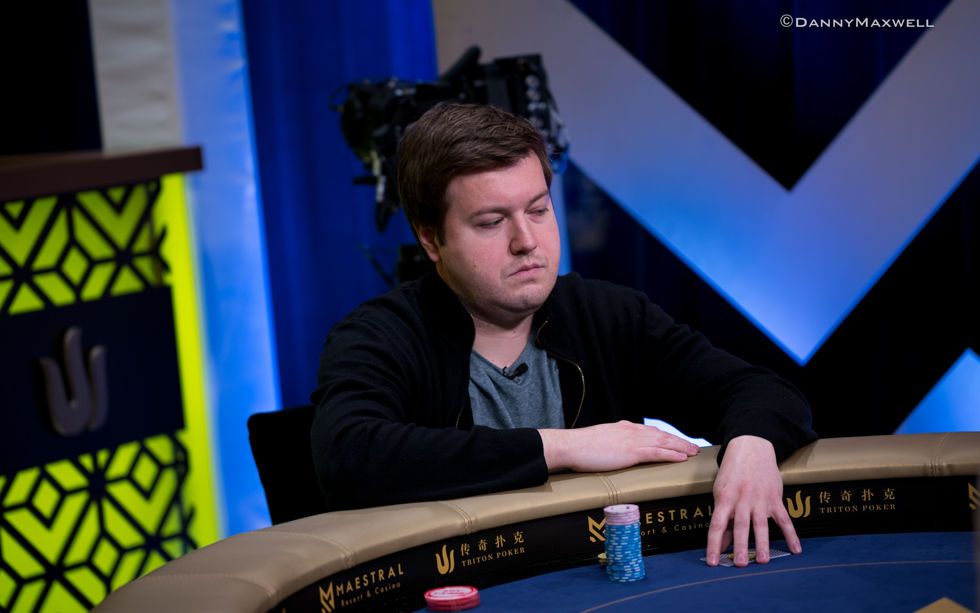 "It was just such a slow burn at the end, I didn't win a hand it felt like, three-handed, maybe that one pot against Mikita. Other than that, just didn't seem that I ever had the best hand and lost it until I had to call off with the worse hand.
The worse hand in that case was queen-seven suited in a battle of the blinds against the push of Cao, who turned over king-six suited. Cao flopped top pair and the hearts flush draw, and Jetten's runner-runner miracle never happened.
"An unbelievable tournament, I love Maestral, it is an amazing casino, and I am really happy with my result." When asked whether or not he will join the Short Deck Event after, Jetten laughed. "Yeah, a little bit, and I will take some of the money and go blow it on the Short Deck tournament."
Badziakouski had a 2-1 lead heading into the heads-up and never surrendered the top spot despite Cao pulling close. The old chip order was established soon after and Cao went out with flying flags after his queen-high bluff was called by Badziakouski with ace-deuce for top pair.
While the Main Event has wrapped up, the HKD1,000,000 ($132,000) Short Deck Ante-Only Event is in full swing with frantic action and Cao, as well as Badziakouski, are both expected to join the mix.