What Goes Into Selecting an EPT Location and Where Will the Tour Be Headed Next Season?
Nível 12 : 6,000/12,000, 2,000 ante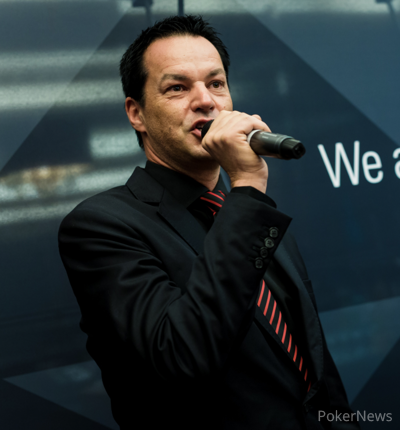 Season 11 of the European Poker Tour is coming to a close, and soon it will be time for the next batch of stops.
When the EPT began in 2004, the first season had seven events. The second season remained with seven, and then the third season increased to eight. The fourth and fifth seasons hosted 11 events each, and then the jump was made to 13 events for the sixth, seventh, and eighth seasons of the tour. For the ninth season, the EPT scaled back to just eight events, but expanded the events into "festivals" with more poker at each stop. This was the same for the 10th season as it proved to be a very positive maneuver.
As of right now, only part of the Season 12 schedule has been announced. From August 19-30, 2015, the EPT will head back to Barcelona for a 12th time, and then December 6-16, Prague will host the tour, which is has been accustomed to doing during the holiday season. But, the schedule isn't always the same and tour officials are constantly surveying the landscape on where future festivals will take place.
While in Malta at the last EPT event — a location that was making its first appearance on the tour — PokerNews.NL's Frank Op de Woerd sat down with EPT President Edgar Stuchly to discuss what goes into selecting a location and where the tour may be headed to in the future.
"We have reduced the number of stops," Stuchly said about the size of each season. "We have around six or seven [events] in today's seasons. There's not really a plan to increase those, so we want to really cherry pick the destinations and make sure where EPT and PokerStars goes that the players have a benchmark and can expect what we deliver."
As one could imagine, when new locations are added, old ones are left behind. This season saw Vienna and Sanremo left off of the schedule, and Deauville hosted a stop for the last time before it will be removed next season. That raises the question of what makes the EPT decide to return to a location the following year.
"In a nutshell, it comes down to a couple of elements," Stuchly said. "First, we want the players to like it, so the survey results that we send out and the feedback which we get about the stop must be great. Because that's our promise, focusing on player experience and delivering the best product — the 'Champion's League of poker.' And that has to clearly tie into that decision. Of course, numbers, like participation, will also account for our key element. You can pretty much see how the numbers are the first or the second edition if the stop has potential. Usually we think that the stops we select should be big and should deliver a full experience, and that's also what we promote by the PokerStars marketing channels."
He also added that regulation has to be taken into account with each destination, as does a perspective on a location's tax situation. The key is to look at the big picture.
"If we find the right location, the right partner... If tax and gaming restrictions are in a way that we can work with them, then we will decide to go to a destination or not," Stuchly said.
One of the locations that many in the industry throw around as a possible destination for an EPT event is Holland, specifically Amsterdam, which recently added a World Poker Tour stop. Op de Woerd asked Stuchly what is the EPT's stance on the possibility of hosting an event in Holland.
"Amsterdam is a fantastic city," Stuchly started. He then added, "Amsterdam is definitely a destination where we would like to go, but — more or less the only but at the moment — is that there are issues with the venue size."
According to Stuchly, an event in Amsterdam has to be in the casino and the casino is too small for an EPT festival. He was quick to add that the EPT will continue to work with Holland Casino in hopes of finding a solution for the future, though.
"We are working with Holland Casino to find a solution," Stuchly said. "We are working hard, and we are working together with them. So it's an ongoing process, and yes we would definitely love to go to Amsterdam in the near future. If it would work out in the next 12 months? I cannot promise you or comment on that. As I said, there is ongoing work on that. Obviously we would like to go there and we are pretty much in agreement with our partner. We will continue to look at any kind of options to host an EPT in Amsterdam."
If you're wondering what size of venue is needed, Stuchly said the benchmark is around 100-120 tables, including cash-game tables. Anything below that just won't work out, he said, because the service wouldn't be up to par with EPT standards. Stuchly also added that the EPT generally has 120-130 tables at its events, with the popular locations containing even more.
Outside of the two events already confirmed for Season 12, Stuchly mentioned that Monte Carlo will once again play host to the season-ending EPT Grand Final. That leaves three, maybe four, open slots for destinations to fill, and Stuchly said those announcements will come here at this season's Grand Final. That doesn't mean Op de Woerd didn't try and pry for a little bit of information, though.
Stuchly was asked if the EPT would be seeking a different tournament location in France outside of Deauville for next season or if the country's legislation was too big of an obstacle. His response again cited the EPT's high benchmark that it holds its events to and that because of this benchmark, legislation in France is currently a problem. Tax on the prize pool, small variety of games allowed to be offered, and rake on cash games were all things Stuchly cited as hard issues to overcome. He echoed these sentiments for Italy's Sanremo stop.
He was also asked about the rumors floating around about Dublin and other events being added for next season.
"We are exploring a couple of opportunities and Dublin is also on that kind of short list, which could be that the EPT comes," Stuchly commented without giving too much away. "There are more names on that short list, which I will not share with you. I think in the near future, for an EPT at this point, it's not on our plan to go to Cyprus for an EPT in the next 12 to 24 months."