When Bryce Yockey plays poker, he's sitting on a big stack. That almost became an axiom. Regardless of the buy-in and game, Yockey has been showcasing his versatility for several years and capped it off in 2017. He first made the Millionaire Maker final table and then topped it by claiming his first WSOP title in the $10,000 Pot-Limit Omaha Hi-Lo Championship.
Now wearing the bracelet winner badge, Yockey returned to the game that he conquered last year in the exclusive competition. This time, he's headlining the smaller buy-in version but the Event #53: $1,500 Pot-Limit Omaha Hi-Lo 8 or Better attracted a large field of 935 entries. While it isn't easy to take the spotlight with that many tables in operation, Yockey still found a way to get a ton of attention and eventually parked in second place on the provisional leaderboard.
Yockey had a healthy stack through all our checkpoints, but his biggest surge came in the last level of the day. He was seen in a monster pot, battling against Stuart Rutter. With nearly 15,000 already lying in front of each player, Yockey check-shoved over Rutter's 14,000-bet with a high board featuring two queens. Rutter tanked for several minutes and his hand was eventually declared dead.
Yockey had almost 160,000 at that point which would surely lock him for the lead, but he gave up some of it before bagging and finished just shy of the lead with 131,900 as Brad Albrinck reported a 137,100-chip stack. Another player who impressed on Day 1 was Dustin Pattinson with 129,100.
There was another notable contender for the overnight pole position: three-time bracelet winner Eli Elezra. His story was similar to Yockey's as Elezra lost some of his chips towards the end of the day, settling for 102,600.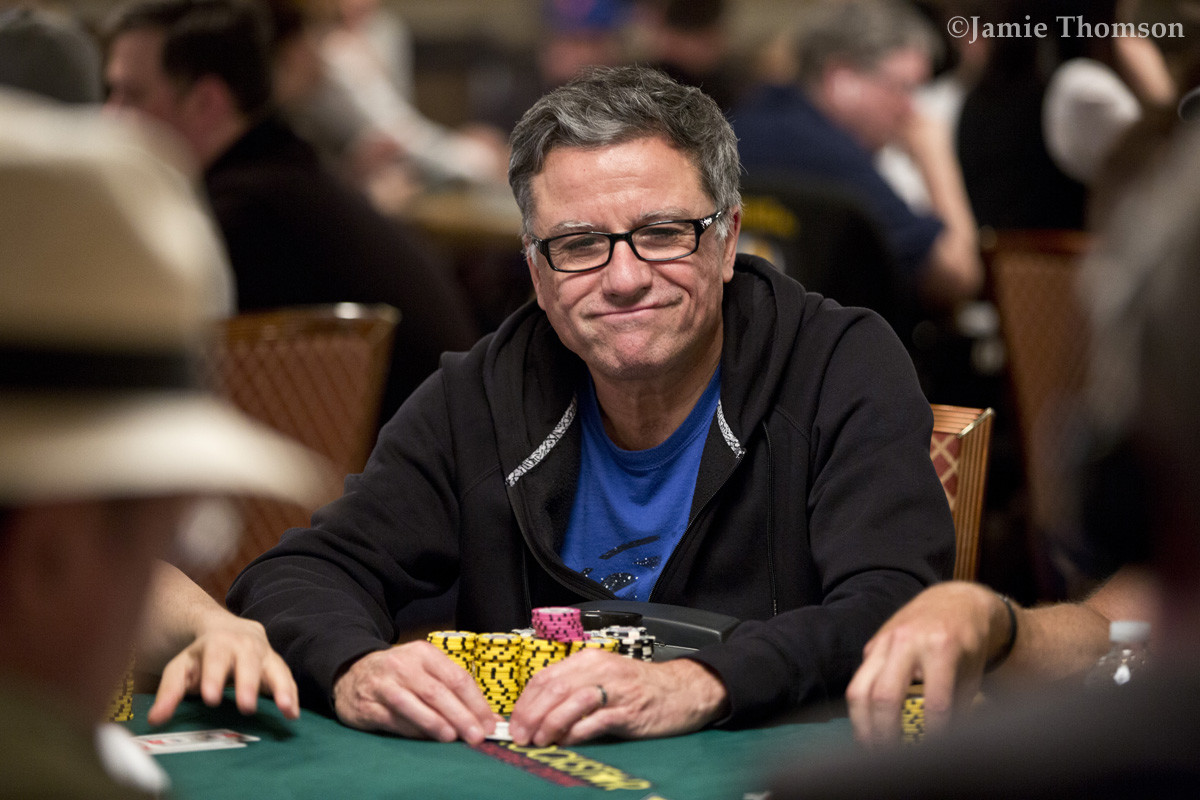 Among the 191 players who advanced through to Day 2 were both Phil Hellmuth (67,400) and Daniel Negreanu (81,100). Hellmuth managed to cruise through the field even though he was a target of Rutter's constant mocking, which escalated into a one-level penalty for the Englishman.
While there are still many notable players remaining, one of them stands out in particular: defending champion Nathan Gamble arrived at 11 a.m. for the first hand of the day and finished with 42,000, just above the tournament average. If Gamble pulls off a tremendous back-to-back winning story, he'd take home $244,370.
First things first, there is a bubble to burst before any considerations of potential champions as there are two more days to spend on the trail. But the touchstone of all events looms just around the corner as 141 players will take home pieces of the $1,262,250 prize pool.
Some of those who won't pick up a payout slip include Erik Seidel, Mike Wattel, Frank Kassela, Mike Leah and Scott Bohlman as they were all eliminated during the day.
The action recommences on Wednesday, June 27 at 12 p.m. so come back to follow the PokerNews live coverage of the popular four-card split-pot game.