Nível 5 : 250/500, 75 ante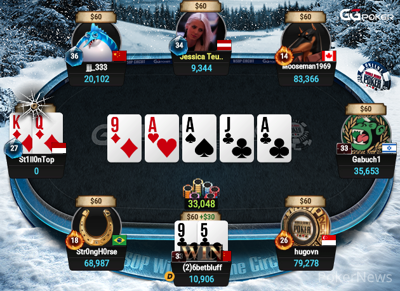 "6betbluff" opened the button for 1,000. "St1ll0nTop" three-bet jammed for 16,099 from the big blind and "6betbluff" called.
St1ll0nTop: [kqqd]
6betbluff:
"6betbluff" called with nine-high but both of their hole cards were live. They connected with the
board for a full house to collect a $60 bounty on "St1ll0nTop".
Jogador
Fichas
Progresso

6betbluff

43,954

St1ll0nTop

Eliminado