Fred Bittar won the 888Live São Paulo High Roller just a few days ago for R$66,010 (~$21,305 USD). Today he's embarking on a completely different challenge, taking down the 888Live São Paulo Main Event. He's here in flight Day 1e and we caught up with him to talk about his experience at 888Live so far and to talk a little bit about what his plans for Day 1e in the Main Event are. Bittar doesn't speak English so this interview was conducted in Portuguese and translated by Gabriel Grilo.
For Bittar, poker isn't his life like it is for other people. He has a day job and he doesn't consider himself to be a professional by any sense of the word.
"No, I work with other stuff," Bittar explained. "I just play to have fun. I have a website where I sell cars."
The High Roller here at 888Live São Paulo represents Bittar's biggest lifetime cash ever. For him, it really means a lot.
"It's a great emotion to win any poker tournament especially the high roller which is the biggest tournament I've ever won," he explained.
Bittar doesn't plan on changing his game any after his win though. For him, it's all the same. He wants to stick to the game plan of having a very tight and aggressive style. He knows that if he keeps up, variance will eventually kick in.
"I play all the tournaments the same," Bittar said. "I try to play a very tight style but I study poker, even the psychology of poker. I know about the variance. So I know that it might take 10, 20, 30, 100 tournaments before I win another one."
Despite that, the pros surrounding Bittar don't scare him. He's used to playing with the big names and feels like at the poker table, it won't scare him or change his game plan any.
"I know that in the technical part of the game they are better than me but I'm used to that," he explained. "I've played with Foster and other big names several times, and I've played the circuit, the BSOP [Brazilian Series of Poker]. I know that even though they are more technical than me because they live from the game, I try to not be intimidated by that and just play my own game."
We asked Bittar what his strategy for the Main Event here in São Paulo is, and what his goals for the day are.
"When I play a deep tournament I just start playing in like the 5th and 6th level," he responded. "In the first level, I just try to get a feel for the table and see if I can catch any tells, and see how the players are reacting, to what they are doing. And then I'll start really pulling out my game."
Today, Bittar is seated at the same table as Leo Margets, a tough opponent for anyone. Luckily for Bittar, he has position on Margets, sitting to her left.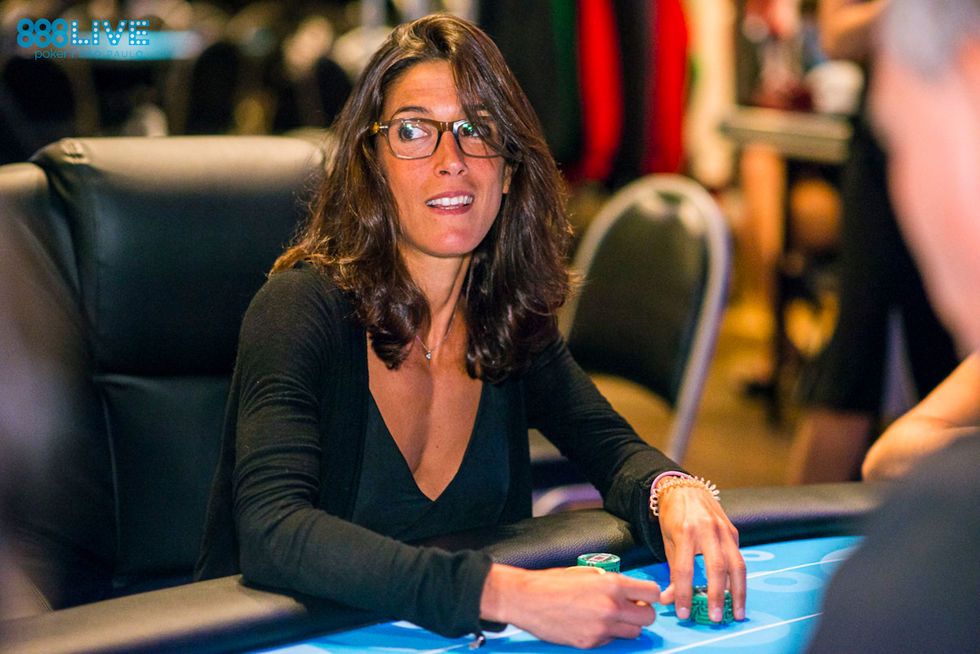 "I got to know her here," Bittar said of Margets. "I didn't know her before but I know she's an 888 player. She plays really well. She's really fun, but we haven't really played any big pots between ourselves yet."
The first part of the day has been going well for Bittar, already having increased his stack by a significant amount, and while he's excited to be here and to be playing in the Main Event, he's really looking forward to heading to Europe for the WSOPE with the $13,000 package that he just won by locking up the High Roller.
"I'm really excited about it," Bittar said. "I've been to Vegas, but I've never played in Europe. So I want to go there, even just to have the experience. I'm really excited about it."
We'll be keeping an eye on Bittar through the rest of the day and monitoring his progress, as well as that of Leo Margets and some of the big names in the field so make sure to stay tuned in!