Nível 11 : 1,000/2,000, 2,000 ante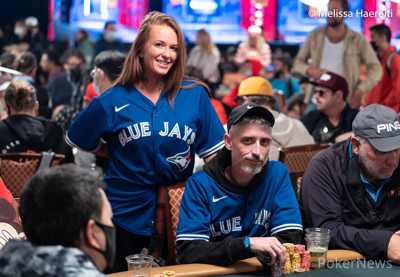 Day 1 in Event #59: $1,000 Tag Team at the World Series of Poker attracted 641 teams, with just 127 advancing to Day 2.
Leading the way are Mike Ruter and Samy Dighlawi of Team Ruter with a stack of 338,000. Team Ruter sits ahead of fellow big stacks Haven Werner and Thomas Taylor of Team Werner with 295,000 and Keith Doering and Bill Schaeffer of Team Doering with 235,500.
Other teams advancing include Team Platt, consisting of Jeff Platt and Brent Hanks, and Team Watson, made up of Mike Watson and Sarah Goddard. Team Platt ended the day with 166,500 chips while Team Watson bagged a stack of 169,500. Four-time bracelet winner Asi Moshe and partner Uri Yochelman also made it through the day with a short stack of 37,000.
The mood was festive throughout the 11 hours of play on Halloween, complete with players dressed up as pirates, witches and fellow poker players — most notably Platt and Hanks showing up as Daniel Negreanu and Phil Hellmuth, respectively.
Sarah and Jeremy Wien, who were eliminated during Level 10, stole the show at the Rio dressed up as Harley Quinn and the Joker from Suicide Squad. Sahara and Brandon Rupp also attracted a bit of attention with their red-and-white striped sweaters as a tribute to Where's Waldo?.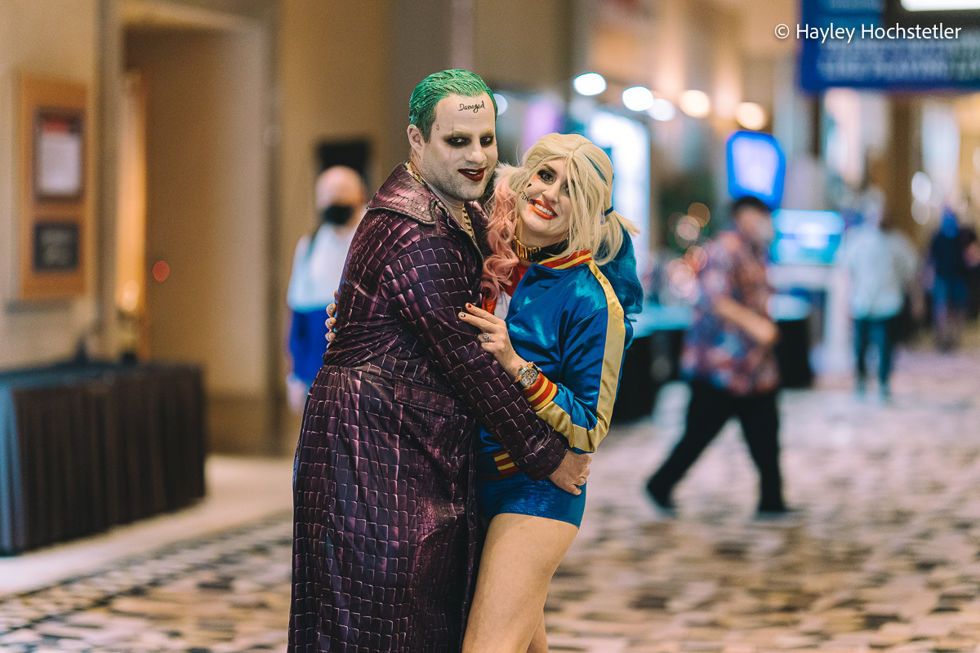 The real Phil Hellmuth and partner Jeff Gross got into the action late in the day but were unable to spin it up. Other duos that weren't fortunate enough to make it through Day 1 include ​​Erik Seidel and Maria Konnikova, Maria Ho and Nate Silver, Jamie Kerstetter and David "Bakes" Baker, Maurice Hawkins and Jesus Caberallo, Romain Lewis and Tristan Forge, John Evans and James Woods and PokerNews' own Jesse Fullen and Chad Holloway.
Day 2 of the three-day tournament will commence on Monday, Nov. 1 at 1 p.m. Pacific Time. Action will begin on Level 12 with blinds at 1,000/2,500/2,500 and the day will break after 11 levels of play.
Don't go far as the PokerNews live reporting team will be back tomorrow bringing you updates of the action in Event #59: $1,000 Tag Team.