Nível 10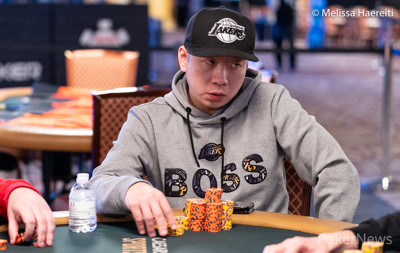 After a Day 1 that saw 80 players enter the field, Danny Wong is the chip leader in Event #57: $10,000 Limit 2-7 Lowball Triple Draw Championship at the 2021 World Series of Poker. Late registration closes at the beginning of Sunday's Day 2, which begins at 2 p.m. More players are expected to join the 35 returning runners to compete for the WSOP gold bracelet in this prestigious mixed games event.
Wong returns to Day 2 with the lead in search of his first WSOP gold bracelet. His career-best finish at the WSOP was a run to third place in the 2017 $1,500 Pot-Limit Omaha event and Wong has two cashes so far at the 2021 WSOP.
Several players with big stacks will look to catch Wong tomorrow. Michael Trivett is not far behind after steadily building his stack throughout the day and Shaun Deeb will return among the leaders following his late registration on the heels of winning his fifth bracelet in the $25,000 Pot-Limit Omaha High Roller event. Other players returning with big stacks include Brian Yoon, Matt Valeo, Nathan Gamble, and Aditya Prasetyo.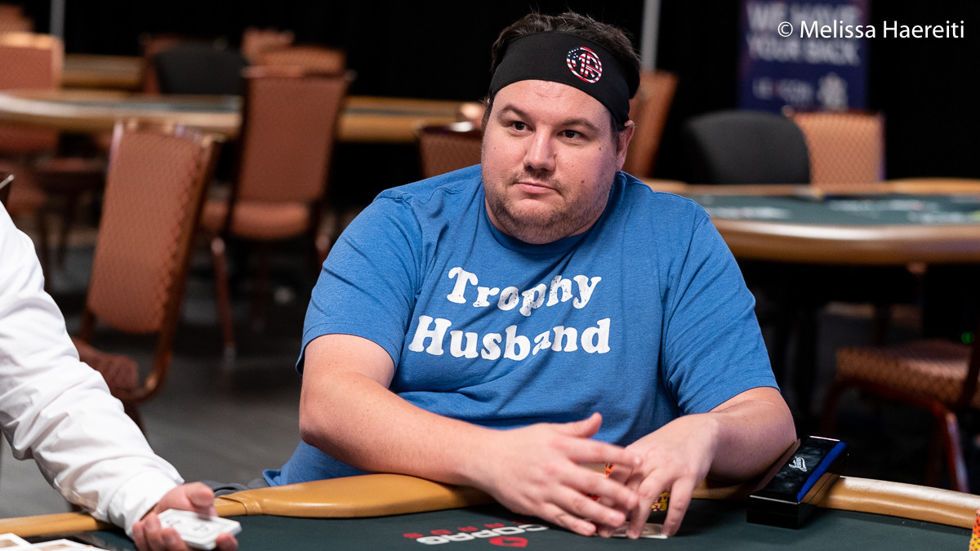 Daniel Negreanu will return with one of the smaller stacks and will look for an opportunity to spin it up early on Day 2. Phil Hellmuth registered late in the evening, but still bagged just over 100K chips and will return to take his shot at bracelet 17.
Levels will increase to 90-minutes on Day 2 and blinds will start at 2,000/4,000 with limits at 4,000/8,000. Day 2 will play for seven levels with a 60-minute dinner break after Level 14.
Be sure to keep it here for all the updates from the $10,000 Limit 2-7 Lowball Triple Draw Championship from the PokerNews live reporting team.
Seat Draw for Day 2
| ROOM | TABLE | SEAT | PLAYER | CITY / STATE / COUNTRY | CHIP COUNT |
| --- | --- | --- | --- | --- | --- |
| Amazon | 401 | 1 | Adam Owen | United Kingdom | 178,000 |
| Amazon | 401 | 2 | Thomas Hammers | United States | 34,000 |
| Amazon | 401 | 3 | Shaun Deeb | United States | 251,000 |
| Amazon | 401 | 5 | Mike Thorpe | United States | 179,000 |
| Amazon | 401 | 6 | Dustin Dirksen | United States | 15,000 |
| | | | | | |
| Amazon | 402 | 3 | Michael Noori | United States | 214,000 |
| Amazon | 402 | 4 | Brandon Shack-Harris | United States | 98,000 |
| Amazon | 402 | 5 | Carol Fuchs | United States | 103,000 |
| Amazon | 402 | 6 | Oscar Johansson | Sweden | 222,000 |
| | | | | | |
| Amazon | 403 | 2 | Brian Tate | United States | 12,000 |
| Amazon | 403 | 3 | Phil Hellmuth | United States | 125,000 |
| Amazon | 403 | 4 | Kevin Gerhart | United States | 217,000 |
| Amazon | 403 | 5 | Danny Wong | United States | 340,000 |
| | | | | | |
| Amazon | 404 | 1 | Eugene Yanayt | United States | 60,000 |
| Amazon | 404 | 2 | Joao Vieira | Portugal | 177,000 |
| Amazon | 404 | 3 | Michael Trivett | United States | 315,000 |
| Amazon | 404 | 4 | Daniel Zack | United States | 148,000 |
| Amazon | 404 | 5 | Jordan Siegel | United States | 155,000 |
| | | | | | |
| Amazon | 407 | 2 | Brian Yoon | United States | 204,000 |
| Amazon | 407 | 3 | Nathan Gamble | United States | 257,000 |
| Amazon | 407 | 5 | Maxx Coleman | United States | 32,000 |
| Amazon | 407 | 6 | George Alexander | United States | 59,000 |
| | | | | | |
| Amazon | 408 | 2 | Nick Guagenti | United States | 25,000 |
| Amazon | 408 | 3 | Wil Wilkinson | United States | 69,000 |
| Amazon | 408 | 4 | Joshua Rhodes | United States | 150,000 |
| Amazon | 408 | 5 | Mike Matusow | United States | 57,000 |
| | | | | | |
| Amazon | 409 | 2 | Walter Chambers | United States | 73,000 |
| Amazon | 409 | 3 | Andrew Kelsall | United States | 128,000 |
| Amazon | 409 | 4 | Anthony Zinno | United States | 118,000 |
| Amazon | 409 | 6 | Allen Kessler | United States | 107,000 |
| | | | | | |
| Amazon | 410 | 1 | Aditya Prasetyo | United States | 235,000 |
| Amazon | 410 | 3 | Matt Valeo | United States | 238,000 |
| Amazon | 410 | 4 | Daniel Negreanu | Canada | 33,000 |
| Amazon | 410 | 6 | Don Nguyen | United States | 195,000 |