Event #22: Ladies No-Limit Hold'em Championship
Dias: 1
Event #22: Ladies No-Limit Hold'em Championship
Dia 1 Começado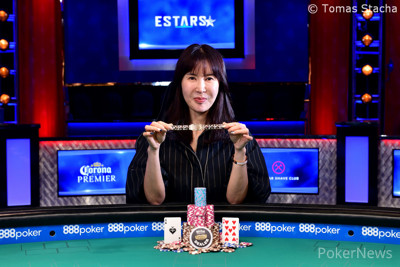 It's Day 1 of Event #22: Ladies No-Limit Hold'em Championship. The tournament will begin today on October 11th at 11 a.m. and will be held at the Rio All-Suite Hotel and Casino. This tournament technically has a buy-in of $10,000 but female participants are given a ladies discounted price of a $1,000 buy-in.
The World Series of Poker ladies championship was first held in 1977. It was originally a 7-card Stud event with a buy-in of $100. There were only 93 women to enter with a resulting first-place prize of $5,580. Jackie McDaniels won the event and she become the first woman to win a WSOP gold bracelet.
In 2013, Ceasar's Entertainment announced that men would be allowed to play the tournament to ensure that the ladies championship could continue while complying with the all-gender discrimination laws in the state of Nevada. In order to keep the playing field predominantly women, male participants are required to pay a $10,000 entry fee, as opposed to the female entry fee of $1,000. That is why it was named the "$10,000 Ladies No-Limit Hold'em Championship." It is unusual that a man enters but it has happened. In 2011, a man actually made the final table finishing in 9th place, which was not well-received by the female poker community.
The ladies championship was last held in 2019. South Korea's Jiyoung Kim bested a field size of 968 participants which created a prize pool of $871,200. Kim took home the first-place prize of $167,308 and her first WSOP gold bracelet.
The event is scheduled to take place over 4 days with 1 starting flight. On Day 1 each entrant will begin with 20,000 in chips or 200 big blinds. They will play 10 levels with a duration of 60 minutes. There will be a 20-minute break every 2 levels. After level 6 (≈ 5:40 p.m.) there will be a 75-min dinner break. Late registration will end after level 8 (≈ 9:15 p.m). Every player is allowed one re-entry.
The final table is set to premiere on PokerGo. The stream is scheduled for October 14th at 5 p.m.
Be sure to follow along as the PokerNews live reporting team will be bringing you all the action.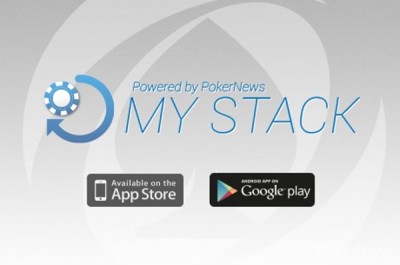 PokerNews has activated the MyStack App for this event, allowing you to directly adjust your chip counts in our live reporting blog using your iPhone or Android phone. But it's more than just chip counts! You can include notes about big hands, your photo, and even your Table and Seat assignments so your friends can find you.
Download the app for iPhone or Android now to get started. Then, create a new PokerNews account or update your current one to start updating your status immediately.
Click here to download the My Stack app for iPhone, or click here to download the My Stack app for Android.
Nível: 1
Blinds: 100/100
Ante: 100
Nível 1 : 100/100, 100 ante
Day 1 of the Ladies Champion has officially started!
Nível 1 : 100/100, 100 ante
GG Poker has generously provided each participant with a pink mask and a cozy blanket.
Nível 1 : 100/100, 100 ante
Jogador
Fichas
Progresso

AJ Cox Rudolph

20,000

20,000

Julie Yorn

20,000

20,000

Kitty Kuo

20,000

20,000

Kathy Liebert

20,000

20,000

Barbara Enright

20,000

20,000

Sofia Lovgren

20,000

20,000

Natalie Hof

20,000

20,000

Kyna England

20,000

20,000

Carol Fuchs

20,000

20,000

Abby Merk

20,000

20,000

Daniela Rodriguez

20,000

20,000

Kristy Arnett

20,000

20,000

Karina Jett

20,000

20,000

Ashley Sleeth

20,000

20,000

Day Kotoviezy

20,000

20,000

Saya Ono

20,000

20,000

Mikiyo Aoki

20,000

20,000

Ruth Hall

20,000

20,000

Kelly Minkin

20,000
Nível 1 : 100/100, 100 ante
Kelly Minkin had just taken her seat in Brasilia and was involved in an early hand.
Minkin raised under-the-gun and had one caller from the button.
The flop of
was checked through, but the
turn prompted a bet of 500 by Minkin, who received a fold and took the pot.
Nível 1 : 100/100, 100 ante
Nível 1 : 100/100, 100 ante
Action picked up on a flop reading
between Kelly Minkin on the button and another player in the cutoff. The cutoff checked to Minkin, who bet 1,100 which was called.
The turn brought a
to which the cutoff player checked, Minkin then continued for a bet of 2,400. The cutoff called once more to see a river.
The river came the
and the cutoff went all in fo 16,000. After some thought Minkin let it go and the cutoff took in the pot.